Centre Court, Nebraska's premiere racquet pro shop, is dedicated to providing great service, equipment expertise and competitive prices.

In business since 1991, Centre Court has the largest selection of equipment, apparel and footwear in the Nebraska / Iowa area. Centre Court is owned and operated by passionate tennis players and is staffed with Master Racquet technicians. 

Stringing is our specialty! Over 160,000 racquets strung. With our certified racquet technicians, we provide expert advice and custom stringing.

Let our master racquet technicinans, (MRTs), help you select the perfect frame that suits your style of play.

Chat with Scott Adams, Dennis Engelsman, or Nico who have a combined 32 years of racquet & stringing experience. Let them assist you in the demoing process or advise you about a racquet "tune-up!"

Same day stringing available.
Every 7th stringing is free!!!!!!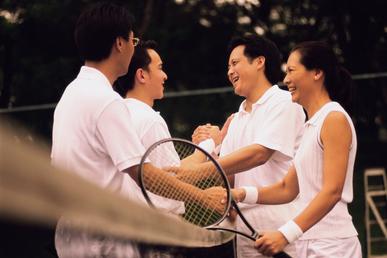 CENTRE COURT RACQUET SPORTS IN OMAHA